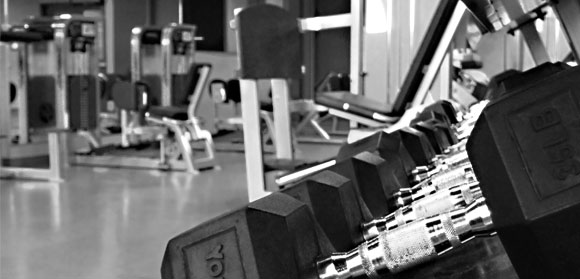 In the fitness industry the fine print seems to be getting smaller and the number of anonymous experts seems to be multiplying at an exponential rate. This blog is to help you to be more informed as you begin your research.
In the previous two blogs we gave some general guidelines for buying treadmills and ellipticals. This week we are going to dive into a couple of specific things you should know when buying any piece of exercise equipment.
To Be Clear:
We encourage everyone to do their homework before buying a treadmill, elliptical or home gym. It is important that you get the right piece for you no matter what your budget because then you will be more likely to use it. This is blog is not meant to attack anyone's products or businesses but to turn down some of the background noise that can lead people to be confused.
Review Sites:
Be careful when looking at online reviews. Many of them are not really review sites but "affiliate marketing" sites dressed up as reviews.
Icon Fitness, the manufacturer of many well known brands, uses affiliate marketing programs extensively. In fact you can sign up to be an affiliate right on the home page of some of their products.
http://www.proform.com/webapp/wcs/stores/servlet/AffiliatesSignUp_-1_14201_16002
These programs kick back as much as 8% of the sale to the site that originated the lead.
For an example of a site that appears to be an affiliate marketing site go to:
http://www.treadmilladviser.com/treadmill-ratings.html
This site is a great example. Choose a "highly rated" treadmill. Click on the review and then scroll to the bottom. There you will find a link to "special pricing" for the reviewed product. That is generally how affiliate programs work. Every completed sale that began on the site will generate a payment to the original site owner.
Of course officially we do not know if this is an affiliate marking site. That being said if we had to guess we would say it is. This is based on the limited selection of brands and the direct links to a shopping cart on a different site. This site is designed to drive traffic not give you information.
The fitness industry is not the only industry to do this but it seems to have taken off in the past few years with the affiliate sites getting bigger and more comprehensive.
Fine Print:
The next thing to be aware of is the fine print. This mostly revolves around manufacturer and after market warranties. You will see in big print LIFETIME FRAME, 5 YEAR MOTOR… Usually they are calling out parts they know will not break thus it is inexpensive to warranty.
Unfortunately this can be misleading. Ask instead about timelines on:
  • Wear parts like the belt and deck of a treadmill
  • Electronics as motor control boards are significantly more likely to burn out before a motor will
  • Who does the labor? Is it in home or do you have to box up (usually in original packaging) and
    send it back to the manufacturer?
  • Who do you call if something breaks down? The store you bought it from or a 1-800 number?
  • What are the limitations? Is a power surge covered, does it have to be plugged into a dedicated
    outlet? What about water damage?
  • Damage in shipping. If you buy online will the manufacturer take responsibility for any damage in
    transit? (Many do not)
In the end, the goal of this is to shed some light on what is going on out there to help you ask the right questions and know what to look for. That way you can make the best decision for you.