Save up to half the price or more on the cost of exercise equipment when you buy used!
We'll help you find that perfect used treadmill, used elliptical, used exercise bike, even used strength equipment. Our size and experience mean you get the very best in brand selection and value. We carry used equipment from your favorite brands like Horizon Fitness, Vision Fitness, Life Fitness, Nordic Track, Hoist, Octane, Life Fitness, Cybex, LifeSpan and more. Our professional fitness technicians make quality and durability their main goal so you can get used equipment you trust. We inspect, tune-up and test every machine until it's good as new.

Buying used is the best way to propel you towards your fitness goals. Contact us or visit a store today and talk with a fitness expert about current selection and finding a machine that's right for you.
Wait, there's more: download the store specials flyer for a sneak peek on exclusive in-store only deals.

Inventory on used machines changes daily. Save big while supplies last!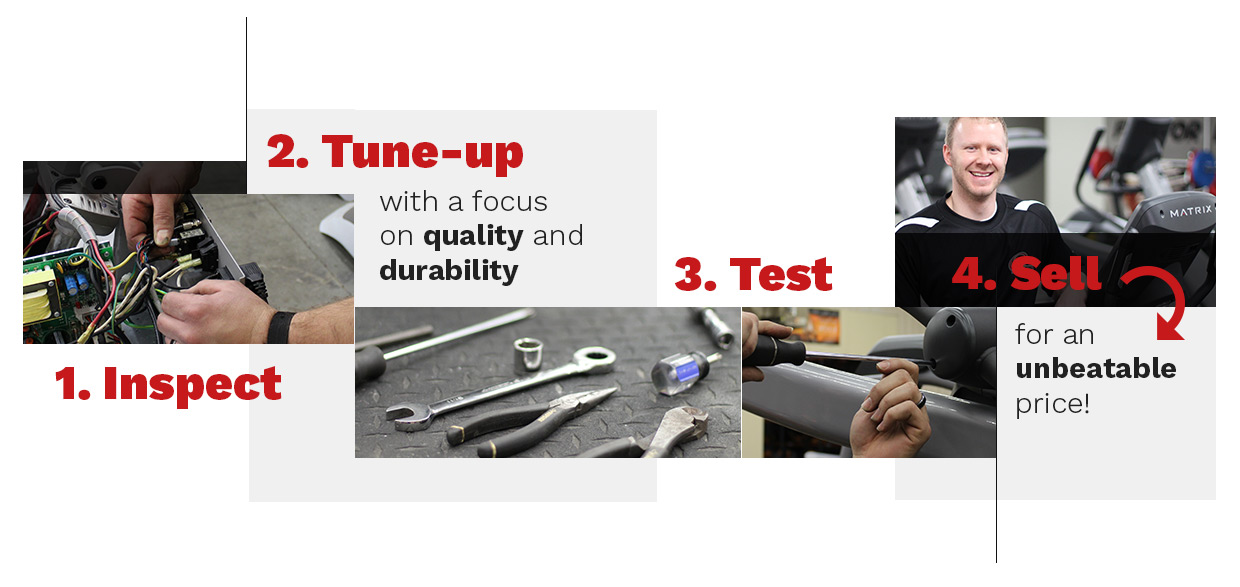 Plus, huge store-wide savings on NEW machines too!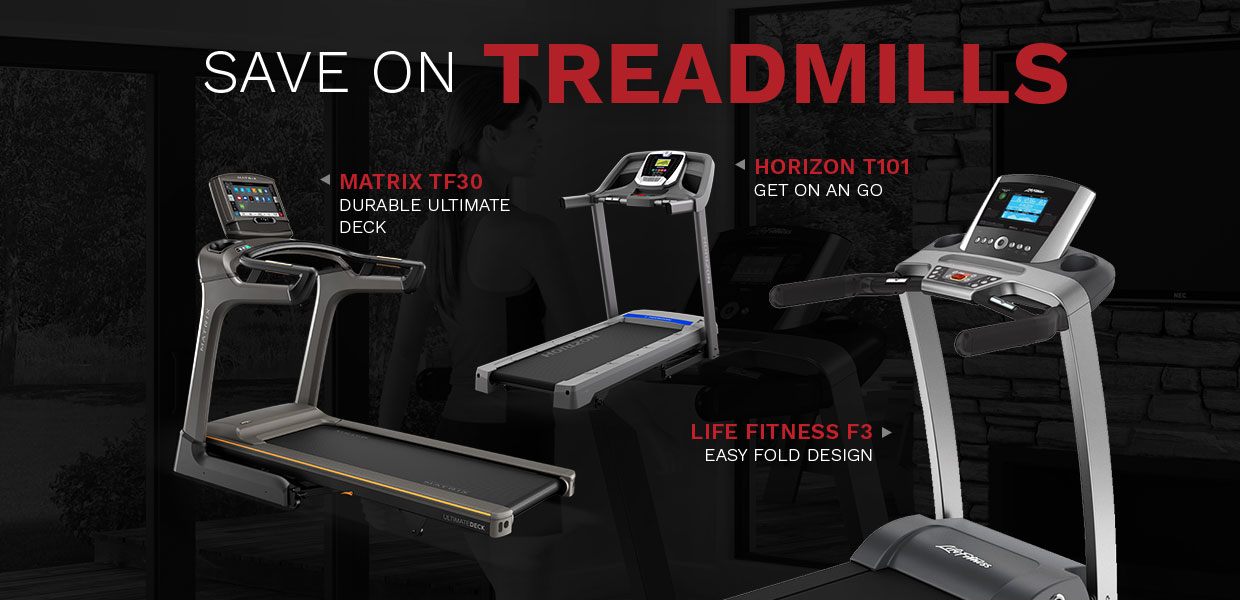 Matrix TF30 Treadmill, take $300 off Shop now >
Horizon T101 Treadmill, only $649 Shop now >
Life Fitness Treadmill, take $260 off Shop now >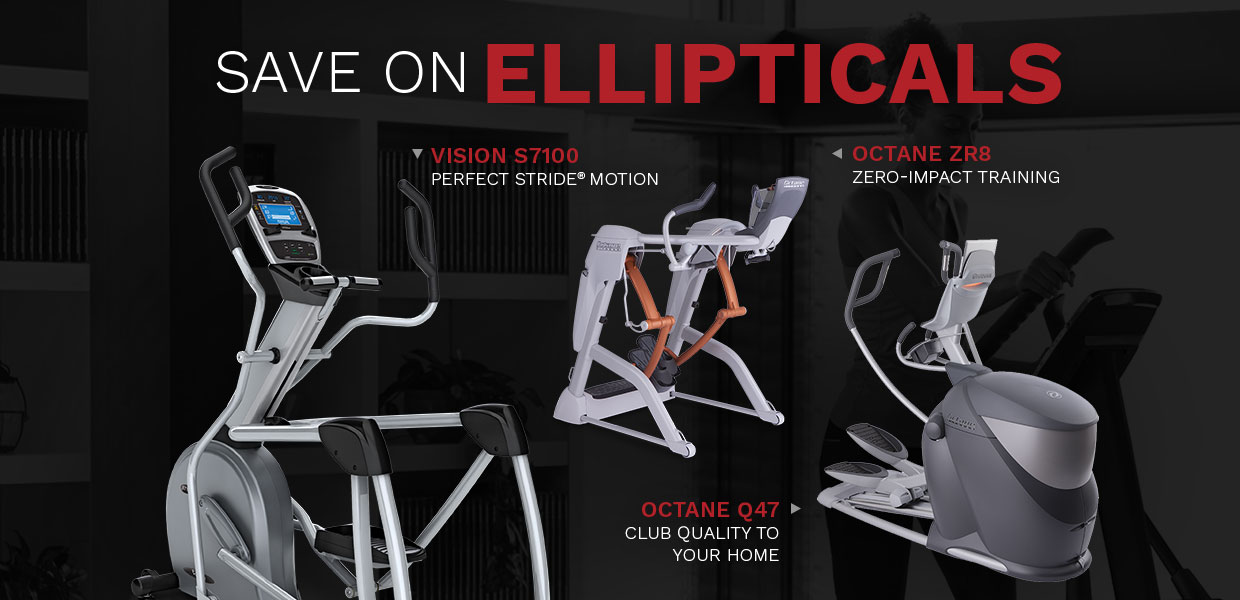 Vision S7100 Elliptical, take $400 off Shop now >
Octane ZR8 Zero-Runner Elliptical, take $400 off Shop now >
Octane Q47 Elliptical, take $500 off Shop now >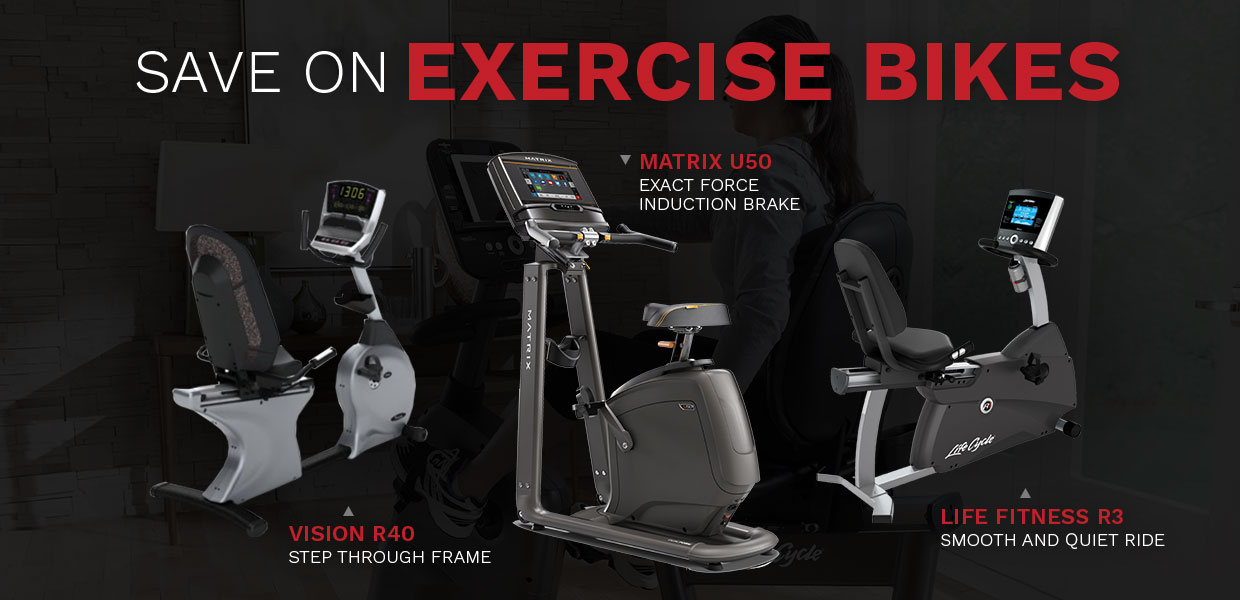 Vision R40 Recumbent Bike, take $400 off Shop now >
Matrix U50 Upright Bike, take $200 off Shop now >
Life Fitness R3 Recumbent Bike, take $250 off Shop now >


*Financing restrictions apply and is subject to credit approval, see your local store associate for complete terms and conditions. Sale applies to select models, see stores for details.
Never miss a deal — Contact us today for Direct Deals!